Gippsland swimmers were among the winners at the 57th Annual Gippstar Awards on 3rd August.
Traralgon Swimming Club siblings Jordyn and Molly Cargill received Junior Gippstar Winners for October and December 2016 respectively. Ruby Storm was the June 2017 Junior Gippstar Winner, and Emily Beecroft received the September 2016 Open Award for her participation in the Rio Paralympics.
The Gippstar Team of the Year was presented to Traralgon Swimming Club's 12 & Under State Team.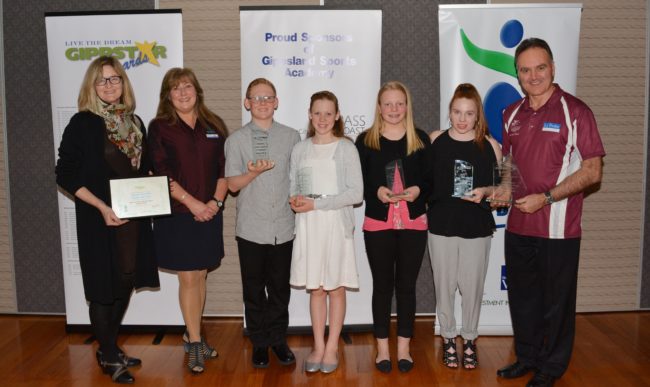 L-R: Jane Mitchell (Traralgon Swimming Club President), Jackie Madden (Gippsland Swimming President), Jordyn Cargill, Molly Cargill, Ruby Storm, Emily Beecroft, Brian Ford (Traralgon Swimming Club Head Coach).